30 new Weinakademiker from 14 different countries !
The traditional graduation ceremony at Esterhazy Palace took place on November 4 2017. With the new graduates the number of Weinakademiker has grown to more than 750 from 36 different countries. Amongst the new Weinakademiker there were the first graduates from Slovenia and Serbia. The traditional graduation gala tasting for 250 attendees in Haydn Hall the evening before was hosted by Gaia Gaja from the Piemonte cult winery.
Aside from three Austrian young wine makers coincidentally ex-class mates from Klosterneuburg viticultural college one Weinakademiker contributed also to the superb musical framing of the graduation ceremony. Oliver Madas member of the Vienna Philharmonic Orchestra played the vibraphone and was accompanied by his wife on the cello.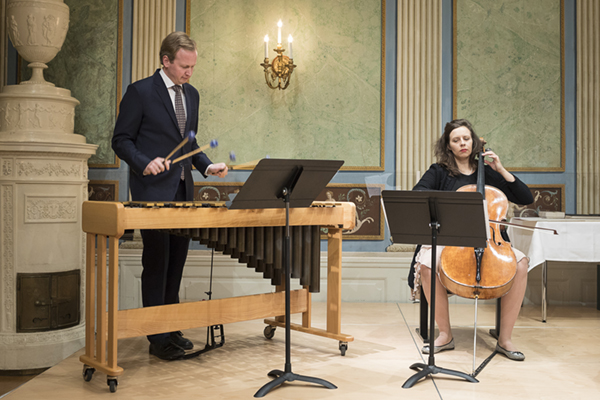 Only one of the 30 new graduates finished this qualification in less than two years, Leonid Fadeev executive manager of a start-up winery in Russian Krasnodar. He was also the first graduate of the Diploma course between Rust and Florence: "It was a fantastic experience, very tough and more demanding than my PhD in law but definitely more enjoyable. I think the course at Weinakademie is the best in the world! Now I am considering taking the next step and go for MW!"
The international recognition of the title "Weinakademiker" is also reflected in the record number of ten new Weinakademiker who finished their WSET Diploma at one of the other WSET Diploma centres worldwide. In order to gain the title Weinakademiker they submitted a thesis and passed a viva-voce at Weinakademie earlier this year.
Gaia Gaja was also very impressed: "I very much appreciate the high quality and standard of Austrian Wine Academy, we have nothing comparable in Italy. We are very happy about our cooperation with Weinakademie and I am always happy to welcome the enthusiastic Dipoma students to our wineries in Italy. "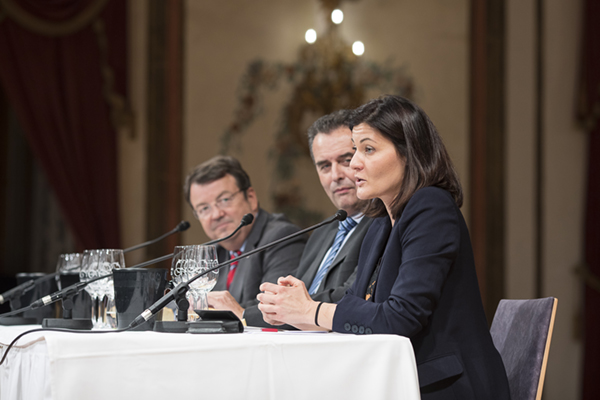 The Austrian Wine Marketing Board, Esterhazy Winery, VDP and other institutions such as the Institute of Masters of Wine offered attractive awards and prizes to honour outstanding achievements in the exams. The top-student award of 2017 went to Thomas Mantler wine maker from Austria. He was invited by the Institute of Masters of Wine to attend a course day at the European MW programme in Rust in 2018.
Impressions
---
International Wine in Moderation workshop in Rust
Austrian Wine Academy hosted an international workshop on Wine in Moderation in Rust early October. An international scientific panel presented the scientific evidence of possible health benefits of moderate wine consumption. Representatives of most European wine producing countries and leading international wine companies presented their national strategies and activities to promote Wine in Moderation. "Wine in Moderation" (WIM) is the wine sector´s social responsibility movement. The WIM organization´s office is based in Brussels, George Sandeman leading wine industry figure from Portugal is the current president. During the WIM workshop Austrian Wine Academy was presented with a certificate to recognize its role as national coordinator of the wine in moderation program in Austria.
---
MW European Seminar, Rust
---
Weinakademie Österreich celebrates its 25th Anniversary and 25 new Weinakademiker
During the recent graduation ceremony of the new Weinakademiker at Schloss Esterhzay 24 graduates from nine different countries were awarded with their new title. Marchese Piero Antinori was awarded with the honorary title Weinakademiker h.c. for his significant contributions in international wine education.
The 25th anniversary celebrations were opened with a tutored tasting for 250 guests at Esterházy Palace. Marchese Piero Antinori and Lynne Sherriff Master of Wine took the audience on a wine tasting trip "The Antinori World of Wine", which was co-hosted by the academy.
Marchese Antinori is the 14th personality in wine and the first Italian and wine producer to receive the prestigious award Weinakademiker h.c. As founding president of Istituto Grandi Marchi, Marchese Piero Antinori invited Weinakademie Österreich to run the WSET Diploma courses at Palazzo Antinori in Florence in the heart of Tuscany. Marchese Antinori also initiated the cooperation of IGM with the Institute of Masters of Wine and the MW Symposium in Florence.
Only nine graduates came from Austria, the other new Weinakademiker were from Germany, Hungary, Italy, Netherlands, Denmark, Russia, South Afica and Japan. They became member of the international alumni association Club der Weinakademiker. This international network of wine professionals covers now more than 700 members from 30 different countries.
The Austrian Wine Marketing Board, Esterhazy Winery and other institutions such as the Bureau du Champagne or the Institute of Masters of Wine offered attractive awards and prizes to honour outstanding achievements in the exams.
The top-student award of 2015 went to Zsófia Krasnai from Hungary. She was invited by the Institute of Masters of Wine to attend a course day at the European MW programme in Rust in 2016.
Weinakademiker talk: Russia´s Tatjana meets Japan´s Keiko
Our Hungarian Weinakademiker 2015
The new Weinakademiker 2015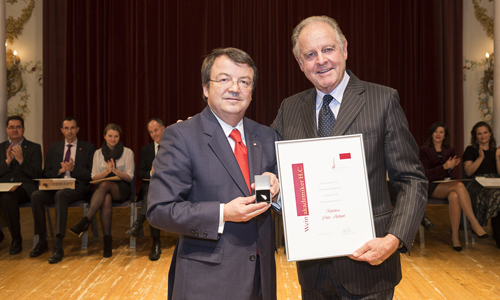 Marchese Piero Antinori receives from Willi Klinger the "Weinakademiker h.c" award
Graduation ceremony in Haydnsaal of Schloss Esterhazy
---
Cooperation between Weinakademie Österreich and Istituto Grandi Marchi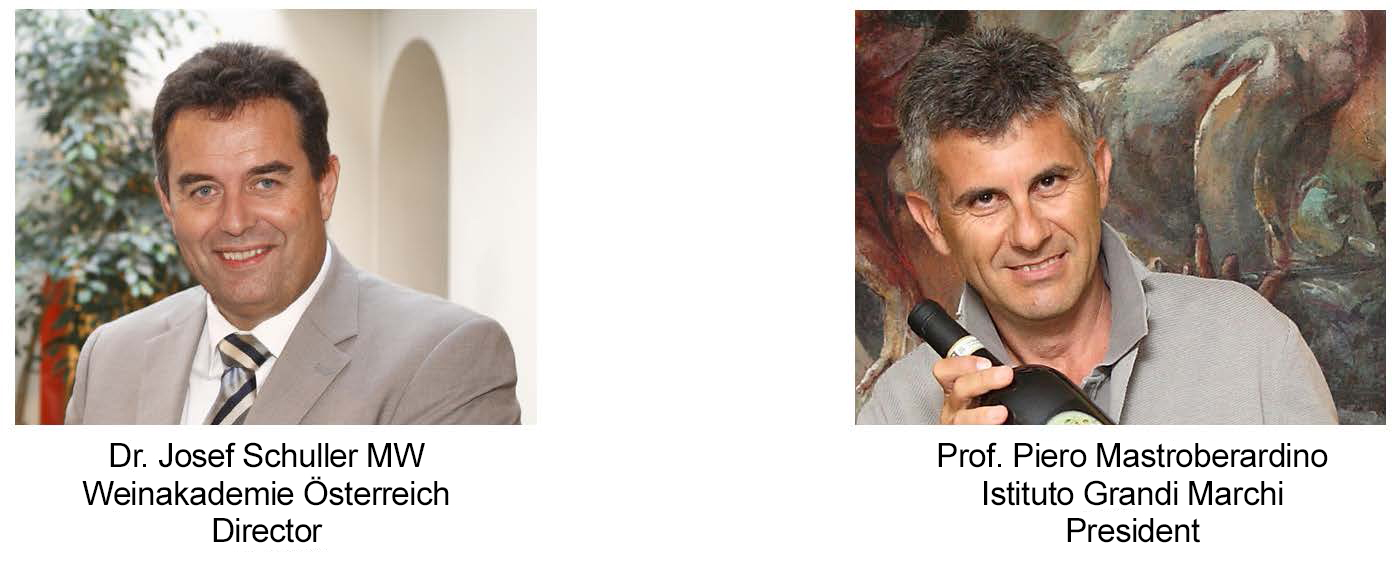 Two leading institutions in the European world of wine are happy to announce a partnership in the field of wine education. They have joined forces to offer the WSET Diploma in Wines and Spirits a unique international wine qualification to take place in Austria and Italy that will commence in May 2016.
The Weinakademie Österreich, the largest educational institution for wine on the European continent, has been offering the highly esteemed WSET Diploma in Wines and Spirits for 25 years. Supporting education is one of the cornerstones of the mission of Istituto Grandi Marchi (IGM), an association of leading wine producers from Italy. IGM will support the Italian Diploma session to be held at Palazzo Antinori in Florence and will organize study trips to Italian wine regions.
The specific format of the WSET Diploma International held in block seminars enables students from around the globe to enhance their Diploma study course with workshops, tastings and presentations with leading wine producers in Austria and Italy.
In addition to this, both institutions are closely linked to the world's most prestigious wine institution, the Institute of Masters of Wine. IGM is a major supporter of the Institute of Masters of Wine. The Weinakademie Österreich campus in Rust has been the venue of the European Master of Wine (MW) seminar for the past 12 years.
A common vision for both partners is to offer the WSET Diploma programme, the recommended stepping stone for entrance to the MW programme, to Italian and international wine aficionados. A range of bursaries is available to Diploma students to help co-finance study costs.
---
European MW Course in Rust
For the 12th time the European MW course is held at Austrian Wine Academy in Rust. Close to 70 MWs and MW students from around the world spend an intense week of tastings, lectures, workshops, mock exams, study trips, vineyard visits in Austria.
Amongst them also two recent graduates of Weinakademie, Weinakademiker Lin Liu from China and Dr. Attila Fiath from Hungary, two of the very promising MW candidates.
---
The 7th Weinakademiker Summer School marked the grand finale of an exciting wine summer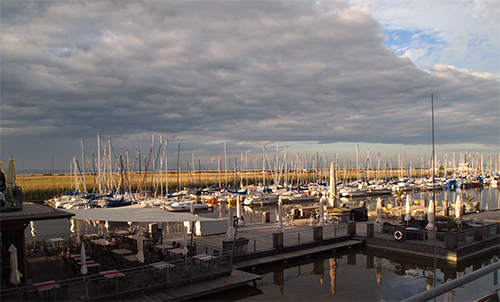 Caro Maurer MW, Justin Knock MW und Thomas Curtius took 40 Weinakademiker on a fascinating master class to New Zealand and Australia. Another 60 Diploma- students from 18 different countries attended during their seminars a tasting with 20 top producers from Hungary in Balf at Winery Weninger.
This was followed by the traditional Weinakademie Summer Party with 20 leading Austrian wineries next day. Weinakademiker and Diploma students enjoyed great wine and regional food, Jazz music and dancing at Restaurant Katamaran virtually on Lake Neusiedl.
---
Second Year Diploma students in Tokaj - Frank Smulders´ 65th birthday
One of the highlights of the final lectures of the 2013/14 WSET Diploma course was the trip to Tokaj first weekend of May. After the sparkling wine lectures and workshops at György Villa of Törley in Budapest the group started its study trip at top winery Disznóko where the producers of the Tokaj Renaissance group presented their stunning wines. Mr. Tokaj himself István Szepsy took the group on a vineyard tour and on an extensive tasting and culinary experience in the excellent Udvarház restaurant in Mád.
---
Central European Diploma 2014/15 started in Rust
The month of April marked the start of the new WSET Diploma courses at Austrian Wine Academy. Close to 100 Diplomastudents from 20 different countries attended lectures, workshops and technical tastings during this week. Amongst the many highlights of this week was the tasting of 28 different renowned Austrian wineries at the scenic setting of Seehof Rust, the Campus of Wine Academy.

Some of the participants of the Central European Diploma course received bursaries to support their study and travel costs. Austrian Wine Marketing Board, Wein Burgenland, Weinviertel Wine Board , Renowned Burgenland Wineries (RWB) and Domaine Esterházy provided generous bursaries to students from Central Europe and Asia.
As this picture shows very clearly students were very committed - you cannot start studying early enough!
---
Weinakademie Österreich hosts MW students from around the globe
For 11 consecutive years the traditional European MW study course has taken place at the Weinakademie Österreich (Wine Academy Austria) campus in Rust, Burgenland in early January. More than 50 MW students from 18 different countries and a team of MW tutors spent a week in the Austrian wine regions.
---
20th Anniversary Graduation Ceremony of Weinakademiker
Over the past 20 years more than 600 Weinakademiker from 25 different countries have graduated from the Weinakademie Österreich. The alumni association "Club der Weinakademiker" has evolved into a vibrant international wine network and is a platform for continuing professional development.

---
WSET Diploma in Wines and Spirits
---
---
---
---