Course information
The course will start with the first block
sessions for D 1 and D 2 in September and November 2022 at the Campus of Geisenheim University, the leading university in the area of viticulture and vinification. The September session will include a study trip to wine regions of Germany as well as a regional VDP tasting.


During the November session in the Rheingau the first exam (D 1) will take place and Diploma students have the opportunity to visit other Rheingau wineries and attend the annual Weinakademiker graduation ceremony at Schloss Johannisberg.



These sessions will be followed by D 3 in spring 2023, where students will have the possibility to explore the wines and wine regions of Austria, Alto Adige and Switzerland. The first block session of D 3 will take place in the unique and picturesque environment of Austrian Wine Academy's campus in Rust surrounded by renowned wineries. A study trip will focus on international and indigenous varieties as well as noble sweet wines in the manifold wine growing regions of Austria.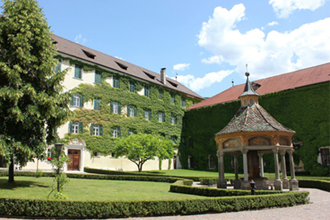 The second block session of D 3 will be held at the Kloster Neustift in Alto Adige, surrounded by vineyards, the mountains and a great monasterial ambience. On a study trip Diploma students will also get to know the different wine styles of Alto Adige, from fresh Alpine white wines in the north to fruity and elegant red wines in the south.


The third D 3 block session will take place at the Zurich University, Campus Wädenswil close to Zurich located at the Lake Zurich. This session will also include a visting programme and guided tastings. During this block session also the Swiss annual Weinakademiker graduation ceremony will take place at Schloss Au, which gives students another good opportunity to network with Swiss Diploma colleagues and Weinakademiker.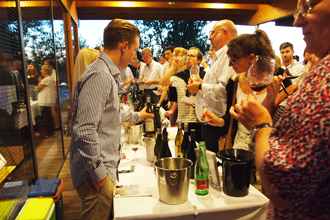 The final courses D 4 - 7 will be held in early September 2023 at the Austrian Wine Academy's campus in Rust also surrounded by a wine study trip in the wine regions of Austria.





The wine study trips and tastings are included in the course fee, accommodation is not included.
Course dates 2022/2023
Course place
Geisenheim University, Von-Lade-Strasse 1, D 65366 Geisenheim
Weinakademie Österreich, Seehof, A 7071 Rust
Kloster Neustift, Stiftstrasse 1, I 39040 Neustift/Brixen
Zurich University, Campus Wädenswil, Grüental, CH 8820 Wädenswil
Course fee
The course fee for D 1 and D 2 is EUR 1770.-, for D 3 EUR 2750.- and for D 4-7 EUR 2030.- (total EUR 6550.-). If you register for D 1-3 for EUR 4450.- and afterwards for D 4-7 for EUR 2030.- the total course fee comes to EUR 6480.-. By booking D 1-7 the course fee accounts for EUR 6400.-.
Bursaries For more information please visit:
www.weinakademie.at/Diploma_Bursary_Scheme22.pdf
Registration deadline Friday, 29 July 2022
Application form & registration and cancellation terms
» download application form & download registration and cancellation terms
» online-registration & download registration and cancellation terms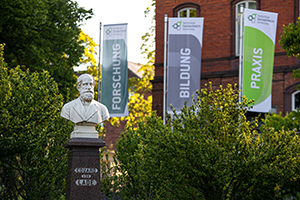 Geisenheim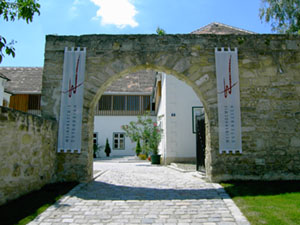 Rust
Brixen